The Best Ways to Travel Around Tokyo 
Travelling to different countries is such a fun experience. You are ever so eager to see as much as you possibly can. Especially during the short amount of time you have allocated yourself in a particular place. And exploring Tokyo is no different. You want to capitalize on your time but you also want to the transport and aspect to be cost-effective. Coming from South Africa, a car is a necessity here and parking is not an issue. But not everywhere is like that and you have to adapt. I'll break down the six different ways to travel around Tokyo and you can decide which works for you in terms of convenience, efficiency and cost-effectiveness.
1. Walking
People in Tokyo do enjoy walking and can often be seen walking kilometres in distance. If you are in a particular city, for example in Akihabara or Shibuya, the streets of shops and restaurants are within walking distance of each other. However, this distance can be rather long. The people also walk relatively fast in pace and it's common practice that if you are going to walk slower you keep to the left so as to allow people in a hurry to pass you on the right. If you are an active person and enjoy walking then this may be the ideal choice of transportation for you and it will save you money.
On average we did about 12 kilometres a day. We did however on one day do almost 22 kilometres and as I said earlier we are not walking people so it was tough and exhausting. That being said it can most definitely be done.
2. Taxi
Another option available is a Japanese taxi cab. It's very convenient and available at most stops around the city. There are specially marked stops which indicate where you can take a taxi. You join the queue and taxis stop one by one and passengers get in. You simply advise the driver of your destination and you are on your way. Please note that most of these taxis are older vehicles, in pristine condition, driven by older men and these men don't speak English.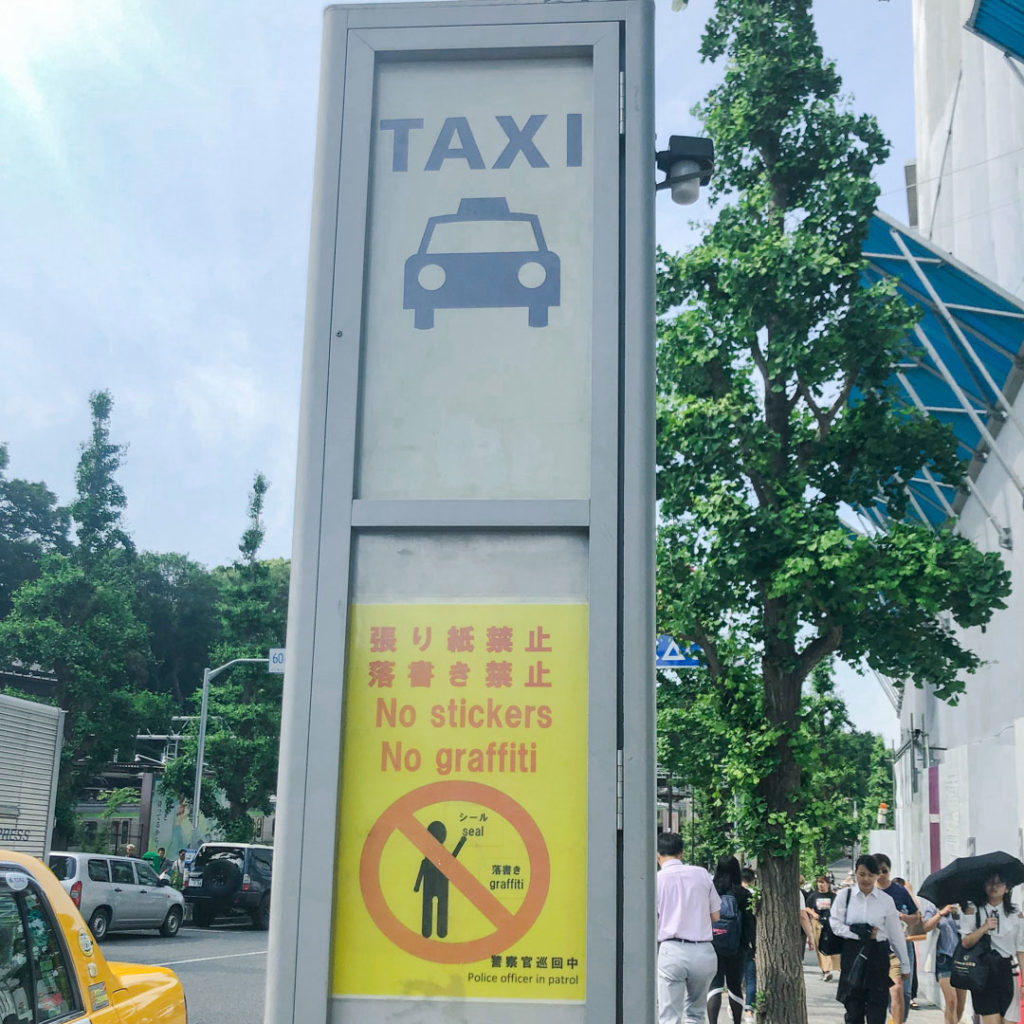 When we used a taxi, I had already preloaded my destination on my google maps app on my cellphone and just showed my phone to the driver. After studying the map he understood where we wanted to go. Alternatively, you can tell the driver the name of the place you would like to go and depending on the situation he may understand what you have said. Taxis have standard fees which are displayed on a notice on the back of the driver's seat. The notice is displayed in both Japanese and English so there can be no misunderstanding.
Here is a breakdown of the fares to expect:
Base fare – 410 yen for the first 1.052 km
Additional – 80 yen for every 247 metres
Additional – 80 yen for every 90 seconds of the taxi is travelling at a speed of 10km/h or less
Night surcharge – 20% surcharge for travel between 22:00 to 05:00
It would be best to check the notice before departing as the charges could increase. Upon arrival into the vehicle, the driver starts the meter and it remains on 410 yen until you pass the first 1.052 kilometres and it thereafter starts adding up. At your departure, the driver will show you the meter with the total amount. Payment can be made in cash or card as most taxis do have card facilities. This is not one of the cheaper transport options but it is convenient. And after a few days of walking, we did use a taxi. We journeyed from Shibuya to Asakusa and the fare was approximately 5800 yen for a total of 17 kilometres.
3. Uber
Everyone is well aware of Uber and how it works and how convenient it makes life. I use Uber regularly and never have a problem. Uber generally offers you the options between Uber X, Uber Black or Uber Van. However, in Tokyo, this is different the only options you have are Uber Black and Uber Van. And as you may or may not know Uber Black is on the pricier side. The vehicle range for the Uber Black is very fancy. The cars include the Toyota Vellfire and the Toyota Alphard.
Examples for the cost for an actual trip can be seen below:
A trip from Akihabara, Chiyoda City to Ueno, which is 1.61 kilometres away cost 1 119 yen
Whilst a trip from Ueno to the Haneda Airport, which is 25.75 kilometres away cost 10 478 yen.
As you can see it was the least cost-effective method of transportation however maybe try a smaller trip so you can experience the luxury of the vehicle. The inside of the vehicle is spacious, clean and in pristine condition. The driver was courteous and very professional. I would not recommend that you use it as a regular mode of transport around Tokyo as apart from the convenience of being picked up from your location, it isn't as reasonable as we are usually used to when it comes to utilizing the Uber services.
4. Bus
Buses are available city-wide and bus stops are regularly located on streets. Buses are also a cheaper option for longer trips. We used a bus for our trip from Tokyo to Mount Fuji, located in Honshu in the Chubu Region of Japan, which is about an hour and a half away. You can also purchase a card which would contain many trips which would enable you to utilize the card.
5. Train
Of all the transportation options, the easiest, quickest and most cost-effective method was definitely the train. Trains are available every two minutes and punctuality is something that can be counted on. The instructions to use the trains are very simple and most of the signage is in English which is definitely a bonus. Once you establish the different lines available and on which platform you should be standing to travel in the correct direction, it becomes the simplest way to explore Tokyo.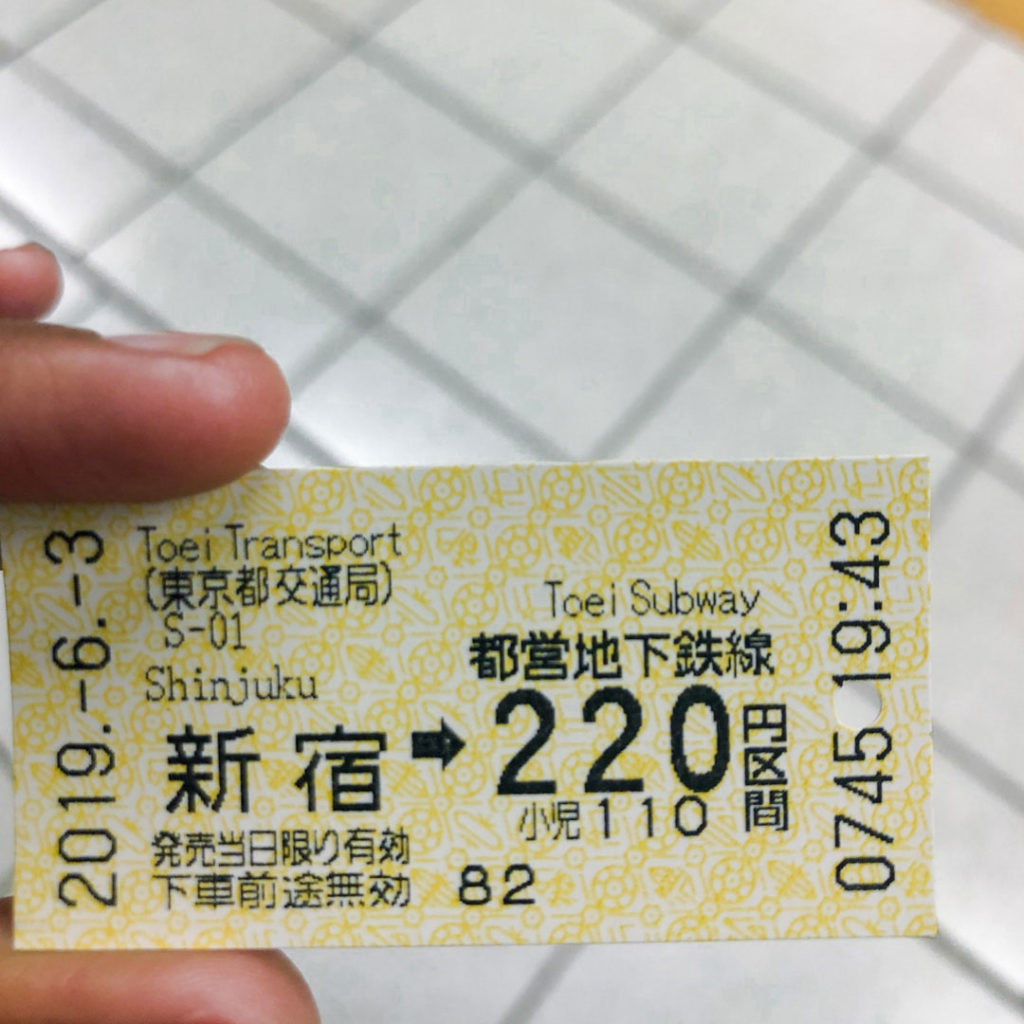 On our journey, we didn't anticipate using the train to travel a lot, this was as a result of not knowing how Uber and taxis work and planning to rely on them. However once we did get to Tokyo, we used the train every day, even if it was for short trips from Ueno to Asakusa. A one-way trip from Ueno to Asakusa cost 170 yen. And the duration of the journey is approximately 5 minutes. Whilst a longer trip from Ueno to Tokyo Disneyland cost 390 yen. With the duration being 35 to 40 minutes as it involves taking two trains on two different lines.
Tokyo Subway App
I would suggest you download the Tokyo subway app which enables you to enter your departure station and arrival station and shows you the different line options which you can choose. You can see an example below of the option available for the route from Ueno to Shinjuku. Another great option would be to purchase a passmo card which enables you to load a few trips onto the card and just tap your card at the entry and exit point for trips to be deducted. This saves you the hassle of going to the ticketing machine at the beginning of every trip and purchasing a single ticket. Just a side note, some of the machines are not in English so make sure you use a machine that has the option of international which enables you to change the language to English.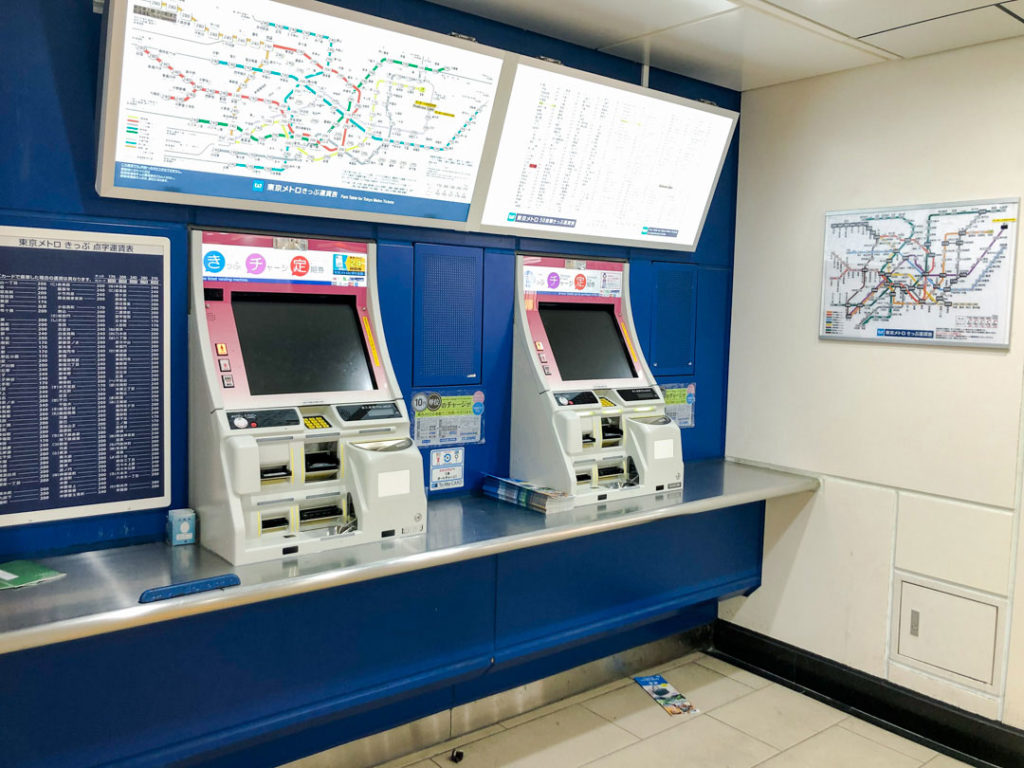 The app can be found and downloaded from the Tokyo Metro website.
Want a FREE South African Bucket List?
Subscribe below to The Roaming Taster Newsletter and receive a FREE South African Bucket List. You will also gain access to travel guides and tips from South Africa and around the world by joining the community.
6. Car
One of the final options available would be to hire a car. Car rentals are fairly cost-effective and would provide you with the flexibility of planning your journey according to your needs. And on paper, it seems like a good plan, however, I'm quite glad we didn't choose this option for our first trip to Tokyo. Majority of the road signage, if not all, are in Japanese. So if you don't understand the language, it's going to be very tough to get around. That being said, if you are keen for the challenge of deciphering road signs and street names( all street names are in Japanese) then give it a go. The average cost for car hire for a single day for a small car, like a Nissan March, is 4 917 yen per day and most of the vehicles have the added functionality of built-in Multi-language GPS systems.
As you can see the various modes of travel to get you in and around the hot spots in Tokyo. Ultimately choose the best option for yourself that suits your needs, convenience and cost-effectiveness for your Tokyo trip. And remember there are tons of things to see so the last thing you want is to be bogged down by how you are going to get around to different places.
If you liked this article, check out my top tips for things to do at The Spice Route, Western Cape.
* Please note that all prices and contact information are correct at time of publication. Please check the venues websites as prices may change without notice. *